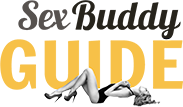 Chapter 7 – Writing an Intro Email That Gets a 90% Response Rate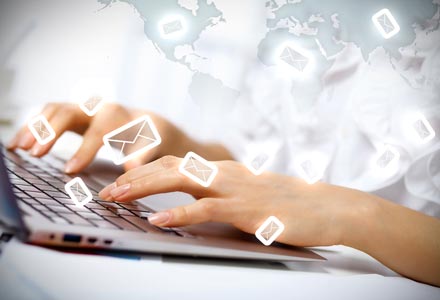 A lot of guys get disillusioned with sex buddy dating sites when they don't get the responses they're hoping for. Sometimes, this is because they are using scam sites. Those guys could do everything perfectly, and they still wouldn't get a response, because there are no real profiles. But what about the men using legit open relationship sites who don't get responses? More often than not, it's not that the sites don't work, it's that they don't know how to work the sites. A big part of the problem tends to be with the type of intro emails they are sending.
Your intro email creates the first impression women will have of you. In other words, if you screw it up, you're probably never going to have a chance to redeem yourself, because they'll never write back and that will be the end of it. This step is all about learning what works and what doesn't, using real examples from casual dating sites. These proven techniques will help you create an intro email that will get at least a 90% response rate, which is way higher than what most men receive.
What Not to Do
These intro emails are all wrong. I can guarantee you with 100% certainty that these messages never work. Read them carefully, and make sure that you don't make any of the same mistakes.
Example #1
You're so hot, I got hard as soon as I saw your profile pic. I was stroking my cock and imagining what your pussy is going to feel like. I attached a picture so you can see how much you turn me on and what you have to look forward to. I'm going to fuck you so hard, you won't be able to walk straight for a week. Hit me up. I'll make it worth your time.
* This one will be deleted as soon as it is opened. If she writes to you, it will only be to tell you she thinks you're a dick, and that you should never contact her again. Don't be overly sexual. You won't make her want to meet you for sex, you'll send her running in the other direction.
Example #2
My name is Bob and I was hoping to get to know you. I'm an accountant and work long hours and get really lonely, but I haven't had any luck meeting women in bars. When I'm not at work, I usually spend my free time playing video games and golf. I'm really shy and quiet, so this is hard for me, but I'd like to meet you if you think maybe you'd be interested.
* Boooooooring! Not only is Bob a total snooze, he's also got low self-esteem. These are two of the worst possible things you could be when trying to get women interested in sleeping with you.
Example #3
UR the hottest bitch on dis site. If u want a good time in bed, I'm ur man. Dont be shy, u know why ur here. Whnevr u want to call me, IM ready to go.
* He referred to a woman he wants to sleep with as a bitch. She's already pissed off and hitting delete. And if that didn't do the trick, the horrible grammar and chat-speak will do the trick.



Getting It Right
These intro emails were written by testers that know how it's done. All of these guys had response rates of 90% or higher, so it's in your best interest to follow their lead.
Example #1
When I saw your profile, I knew that I had to write to you. Your blue eyes and dark hair are so striking, and your smile is magnetic. I found myself smiling back! I also loved your description, and why you're on the site. I have so much respect for a woman with a career she loves and the type of ambition you seem to have. If you're interested, I'd love to take you out for a drink this weekend.
* Notice that he refers directly to her looks, but not in a sexual way. He also talks about what she wrote, proving that he read it. It's interested, respectful, and personal. All things women love.
Example #2
Oh my God, it's a jungle out here! So many guys on this site acting like animals. I can't believe what I've just seen. If you'd like to meet up with a guy who knows how to have a good time while still behaving like a kind and decent human being, I'd love to meet you. You seem to have a good head on your shoulders, and your descriptions of some of the horrible dates you've had left me wondering if I should be laughing hysterically or sending you a sympathy card. It's good to see that your sense of humor is still intact. Maybe I can make you laugh for better reasons.
* This guy empathizes with the crap women put up with on sex dating sites. He compliments her writing style, making it personal. He uses a sense of humor while still sounding intelligent. All of this will pretty much ensure that he gets laid.
Example #3
Hey! When I saw your profile, I was stunned by how much we have in common. I'm a pre-med student, too, so I totally understand the type of obligations you're fulfilling. We've both got crazy busy schedules, but let's make some time for fun. I'm pretty sure we've both earned it!
* Pay attention to how he points out what they have in common. This will make him feel familiar to her before they've ever met. He insinuates that they'll have fun together, which actually plants a subconscious seed that she'll have a great time if she chooses to go out with him. He's not pushy or sexual, and expresses understanding and empathy. Done deal.
In short, be confident, funny, and intelligent. Don't be overtly sexual, rude, or ignorant sounding. These tips are so simple, but most guys don't follow them, and most guys don't get laid. Break the pattern, and you'll stand out from the crowd.
Tags: Find a sex buddy, Intro email, Meet a sex buddy, Open relationships, sex buddy dating, sex buddy sites, success with casual dating