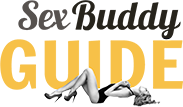 Would You Like To Have Multiple Sex Buddies?
In today's society, sex buddies and open relationships are the norm. It is no longer the taboo topic it once was, and the stigma of not settling down in a traditional relationship has all but vanished. This POWERFUL guide REVEALS THE SECRETS TO MEET, ATTRACT AND MAINTAIN a sex buddy.
The open relationship has gone mainstream in a big way, and even Hollywood has embraced the topic with the big studio productions of No Strings Attached & Friends With Benefits. While men have long been in favor of multiple sex partners (secretly, if not openly), women's attitudes have changed dramatically about it over the last several years. With fewer and fewer women desiring marriage, the rise of open relationships and sex buddies has been dramatic. The Pew Research Center reported in 2013 only 51 percent of Americans were married, compared to 72 percent in 1960 This is the lowest marriage rate in history! Women have dropped the slut stigma, and openly talk about their sex buddies with their girlfriends, and make no efforts to hide the fact that they prefer fun over hassle when it comes to sex and dating. If you're dying to learn how to have more sex without commitment, now is the perfect time. Our guide reveals the secrets to meet & maintain successful open relationships.
BUT… there is an art to finding and maintain an open relationships. There are many pitfalls you could encounter along the way. Girls can get attached and start wanting more from you. They might become demanding of your time, calling, texting, and asking to see you more than you'd prefer. There's also the issue of jealousy, even if the girl doesn't feel like she is in love with you, because she might come to see you as her sexual "turf." Our guide is designed to counter each of these issues to stop problems before they begin. If you follow our complete set of guidelines, you'll be able to find, maintain, and enjoy a full array of sex buddies without any drama.
When I say a full array of sex buddies, let's be clear about what I mean. We are not talking about having just a single friend with benefits. That is way too limiting! We are talking about creating a situation in which you simultaneously have many open relationships. Believe it or not, it's pretty simple once you are in the know about the fool-proof strategies we're going to teach you for meeting women in your area who are seeking sex buddies.
So Why Don't More Men Have Sex Buddies?
You might be wondering, "If it is so simple to do this, why don't more men have sex buddies?" There are a few simple reasons for why this is the case.
First, they DON'T KNOW WHERE TO MEET women looking exclusively for open relationships …
Second, they have self-limiting beliefs so they DON'T EVEN BOTHER TRYING
Third, they think all women want a ring on their finger, a white picket fence, and 2.5 kids.

Is any of this ringing a bell? You've probably had these same thoughts yourself. I get it. That's what I was like just 4 years ago … I felt like I'd missed out on the opportunity to have multiple sex buddies forever … until I cracked the code to having multiple open relationships. Today, it's the only skill I wouldn't trade for all the money in the world!
Learn How To Ethically Persuade Woman Into Open Relationships
This is a dead-simple training guide. I'm going to show you the exact methods I use to find, meet, attract and maintain multiple open relationships. My methods ONLY work with a specific subset of girls; but within that subset, they work 100% of the time. Remember, you don't need these skills to work on every girl you encounter. You just need them to work on the right girls. And they do. Every. Single. Time.
If you've been letting low self-esteem and self-doubt keep you from going after what you want, it is time to shift into a new mindset. Anyone can do this. Attracting women looking for sex buddies is not "black magic". You don't need any "special skill" or "loads of money". All you ***really need*** is to know where to find women that are seeking open relationships, the right tactics to reach out to them, and (most importantly) how to keep these relationships going for years!
The Time Came To Put My Guide To The Test
I spent a long time making sure that I had the practices in this guide perfected, then decided that I wanted to take the additional step of testing it. I knew that in order to prove my results, I needed to have real guys, with diverse backgrounds and geographical locations try them and record the results. Through social media and Craig's list ads I recruited 25 men ranging from 23 – 38 years old. These included five guys in each of the following cities: Los Angeles, New York, Seattle, Dallas, and Miami. I offered to pay for their memberships on the web's largest Sex buddy dating sites for six months, and in exchange they agreed to log and report their results. They were the first people to be offered the same exact guide I am now making available to everyone on this website. These results appear throughout the website and are charted on each of the top sex buddy website review pages. This information has allowed me to compile the only truly unbiased review and list of the top sites on the internet for finding sex buddies and open relationships. With this rigorous testing completed, I can vouch for this system, and I can show you the proof that it actually works!