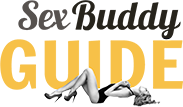 Chapter 5 – Maximize Your Time by Learning How to Spot Pornstars, Escorts, and Fake Profiles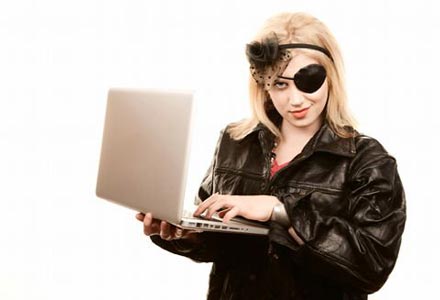 In order to get the most out of your sex buddy online dating experience, one of the most important skills to cultivate is learning how to spot pornstars, escorts, and fake profiles. This will save you from wasting your time on profiles that are never going to lead to what you are looking for, so you can focus your attention on the real women looking for no strings hookups. At first glance this might seem like an easy task but I can assure you its not. Many of the scammers on these sites are making six figure salaries off of guys just like you. Here are some of the signs to look out for so you do not fall victim.


Warning Signs That She's Probably Not For Real
Don't let the prospect of dealing with fake profiles keep you from having the ultimate online sex dating experience. Yes, these things exist, but there are always warning signs, and once you know what they are, you'll never be taken for a ride.
She's a Perfect 10
The thing about pornstars is… they look like pornstars. They don't look like real women. Don't get me wrong, you can find some gorgeous women on sex dating sites, but if they look too good to be true, they are! Most beautiful women looking for hookups with fall into the 6-8 ranking. You might find a rare 9. Perfect 10s don't exist outside the realm of fantasy. So when you're looking at profiles, keep this in mind, and steer clear of the airbrushed beauties with enormous tits and pouty lips. These profiles are all fakes, created by scam artists or scam dating sites to lure in naïve men. Don't be one of them.
She's All Talk
Real women are going to want to talk to you before you hookup. Of course. But the difference is that a real woman will ask you enough questions to feel like she knows you enough to be comfortable meeting in person, and then she will be ready for the real thing. Usually this takes a small handful of back and forth emails or chats. Somewhere in the range of two to four is about right. If a woman only wants to talk to you online, but every time you try to get her to meet you for a drink she has an excuse, she's either not for real or she's so gun shy that you're just wasting your time. In either case, this is a clear sign that it is time to move on quickly. There are enough horny women out there, there's no reason to spend too much time talking online without getting laid.



She Claims to Be Interested Only In Your Pleasure
Men get very excited by the idea of a woman who is only interested in pleasuring them. And why wouldn't you? Every dude would love to have a hookup with a chick that can't wait to blow them, engage in their favorite sex acts, and indulge their every fantasy. But if this is all a woman talks about, chances are high that you're dealing with an escort. Real women are a little more give and take than that. A real woman might want to ensure that you have a great time with her, but in exchange, she's also going to want to get hers. If you're talking to a woman online and she never talks about her own desires, you should be suspicious. Why would a woman be on a sex buddy site if she doesn't have desires and fantasies she wants to have fulfilled? Women want their sex buddies do get them off as much or more than they want to get you off, and that's a fact.
A Practically Non-Existent Profile
If a woman's profile is barren, you're probably dealing with a fake. Real women tend to put a lot of time and effort into their profiles. They love talking about themselves, for starters, and beyond that, they're usually pretty clear on what they are looking for and will create a profile that attracts the right kind of guy. So if a profile consists of a suggestive picture or two, and a couple of lines about having a tight pussy and loving to deep throat, you can assume that it's fake. You should expect real profiles to contain information about a woman's likes and dislikes, physical preferences, and possibly sexual preferences. Another thing to keep in mind is that when real women talk about sex in their profiles, it is usually subtle. Most of them try to keep it classy. Blatant, raunchy descriptions are written by escorts and con artists, because they know that men are turned on by that. But real women usually find that kind of thing to be not only crass, but a total turn-off. It's just not how they roll.
Stick With Legit Sites to Cut Down On the Issue
Sticking with legit sites will dramatically cut down on the amount of weeding out you'll have to do. Remember, these sites have been tested and found to be some of the most legit on the internet. You'll get the most bang for your buck, without the excess of fake profiles, escorts, and pornstars.
1. Free Hookups
2. Adult Hookup
3. XXXconnect
4. Social Sex
Tags: best sex buddy sites, Catfished, Dating Scams, Fake dating profiles, Meet a sex buddy, Open relationships, perfect 10, sex buddy dating, sex buddy sites, top sex buddy sites