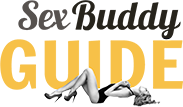 What happened To Craig's lists Casual Encounters Section?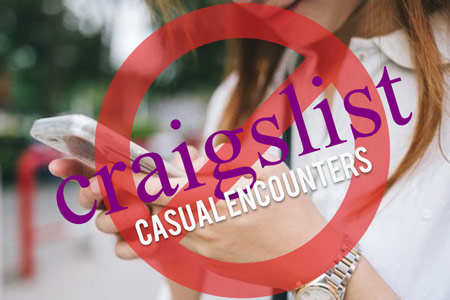 All good things come to an end. Nothing lasts forever. You know the drill. Craig's List casual encounters sections were once the place to go for a one-night stand or party partner. Call girls regularly advertised there as well as regular folks looking for a good time. No matter what you were looking for, you could find it on Craig's List casual encounters section. Craig's List, in general, is a marketplace like no other. Find a job, a sofa, a ride to work, and a girlfriend all in one place. Wait, scratch that, the Craig's List casual encounters sections are no more. It is all thanks to a law called SESTA-FOSTA, which is barely through congress and could mean a whole lot more than the demise of Craig's List casual encounters sections.



SESTA FOSTA could shut down a large portion of the Internet casual encounters game
The goal of this law is to stop human trafficking. Human trafficking is the buying and selling of human beings for the purpose of sex. It could be a man or woman, a child or a teen. These people are snatched off the street, stolen from their families, and often talked into going away with promises of modeling or high-class jobs. The law is the Allow States and Victims to Fight Online Sex Trafficking Act. The Stop Enabling Sex Traffickers Act, SESTA, was combined with it. It passed the Senate by a vote of 97 – 2.
Potentially this bill could take down any website with sexual comments
The bill aims to shut down sites that knowingly promote sex trafficking. Something we can all get behind, right? The problem seems to be in the details. Since there are no strict definitions in this bill, any site with a comments section, forum, or message board that discusses sex can be shut down. Anyone who owns a site like that can be said to be knowingly promoting or facilitating sex trafficking. The site may even be deemed as being designed for the sole purpose of sex trafficking. Anything like this happens and the site owner is facing a serious liability. Theoretically this could be any site with open communication. The potential for lawsuits is innumerable, especially since this is acting proactively. An act deemed unconstitutional by the Justice Department.

Broad rules make complying incredibly hard
Any site where users post captions, photos and discussions that could in anyway be construed as exchanging money for sex could be under fire. Tinder, Facebook, Skype, anything could be determined as a sex trafficking site under these vague and undetermined rules. While it is probably true that these sites would not fall under any sex trafficking laws, there is no real way to tell. To be on the safe side, it is much easier to just take down any part of the site that could possible have trouble with the courts. Hence, the demise of Craig's List casual encounters sections.
The bill has plenty of opposition which makes it even more confusing
Believe it or not, this bill is opposed by survivors of human trafficking, sex workers, and organizations that fight human trafficking. The idea is that the ads help to locate and save human trafficking victims. Without the ads in plain sight, it is much more difficult to find out where they are operating. Experts remind us that just because the ads disappear does not mean the problem disappears with it. They will simply find another means. The bill also does not take into consideration people who are in the sex industry of their own volition.
There are few causes as worthy as the destruction of human trafficking. Unfortunately, this bill does little more than sweep the problem under the rug. Doing away with risqué ads is not going to put a dent in the issue of how to end forced prostitution while simultaneously protecting those who choose the profession. Government officials believe that charging to watch porn and removing solicitous ads will be the solution were all looking for. In fact, the solutions will take much more thought and research. In the meantime, leave the internet the fascinating place that it is. Craig's List casual encounters sections and all.
Tags: Casual encounters, Craiglist casual encounters, Craigs list, SESTA FOSTA, sex buddy, sex buddy sites, tinder