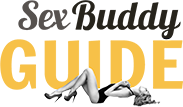 Using Snapchat to Keep Things Spicy With Your Sex Buddy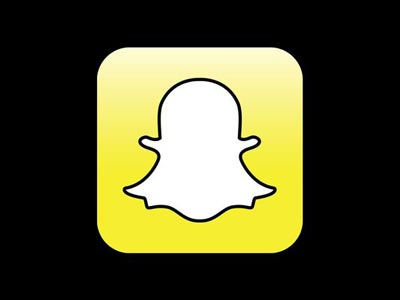 If you're looking for a great way to keep things spicy with your sex buddy, consider adding Snapchat to your flirting repertoire. If you're not already on Snapchat, it's incredibly easy to use, and it's totally free, so there's no reason not to give it a try. With so many ways to keep in contact via social media, the idea of adding one more thing might seem like too much of a hassle. But once you've used it, you'll see that it's not only fun and easy, it has one specific feature that also makes it one of the most valuable things you could possibly use for sending images you'd like to keep private between you and the intended recipient. Read on, and you'll be ready for Snapchat in no time.
Fun with Photos
The benefits of adding photos to your flirtation and foreplay are obvious. A picture really is worth a thousand words, especially when it's a naughty picture. In case you want to say something anyway, rest assured that you can add captions with Snapchat. So go ahead and add a little bit of dirty talk to that sexy snapshot. Send her a picture of you smiling. Then send a follow-up shot that shows her what's got you in such a good mood. Or how about a series of pictures where you're wearing less in each one? You can also customize the look of the photo with a variety of filters, so that she sees you in the most flattering light possible. Hey, would could all use a little bit of help every now and then, right?
Kick it Up a Notch with Video
If photos just aren't hot enough for what you have in mind, don't worry. You always have the option of sending videos to your sex buddy. Hopefully, she'll reciprocate in a playful game of give and take. It's like having your own private porno shorts that no one else will ever see. Tease her mercilessly. And get creative with it. There are endless possibilities, so don't limit yourself to the classic money shot. If you're not sure what to send her, why not indulge in an adult movie night to get some inspiration? One good thing leads to another.
Snapchat's Most Important Feature
Sure, sexy pictures and videos are a ton of fun, but you could send those to your sex buddies at least a dozen different ways, right? Well, yeah. But Snapchat's most important feature is one that you won't find with any of those other methods. When your sex buddy opens your photo or video, she'll be able to view it for a maximum of ten seconds before it disappears. And when it's gone, it's gone forever. There will be no evidence that it ever existed. That means you don't have to worry that she'll save pictures of your junk to show to her girlfriends at their next get together, or worse, that she'll spread them all over the internet in retaliation when the relationship comes to an end. It also means that your sex buddy is a lot more likely to send you the sexy pictures and videos you're hoping for. Women are rightfully paranoid that if they send out x-rated images of themselves that they won't be kept private. That means that a lot of women have stopped being willing to get naked on camera. With Snapchat, she'll be reassured that whatever she sends is for your eyes only, and she won't find it on an amateur porn site next year. Without that worry, she'll be way less inhibited about sending you the nasty videos and pictures you fantasize about getting. That alone should make Snapchat your favorite flirtation aid of all time.


Keep Her Turned On All the Time
The more often you can turn on your sex buddy when you're not together, the better. Snapchat helps, because the images she'll be viewing while she gets all hot and bothered will be of you, which means that you'll be the focus of her desire. Keep her thinking about sex (and you) as much as possible, and chances are high that she'll be eager to see you whenever you're in the mood to get it on. Plus, if she's had a few days of build-up, the sex will probably be great. She'll be ripping your clothes off the minute you walk through the door. Be sure to ask her to send you whatever it is you'd like to see, too. Let her know that you've been turned on thinking about her all day, and that you could use a little bit of inspiration in the form of her body. Every woman likes to think that they have a little bit of an inner porn star, so let her try her hand at it. Be an appreciative audience and she'll keep 'em coming. So what are you waiting for? Get snapping!
Tags: Keep is spicy, Keep It private, Photo sharing, sex buddy, Sex buddy advice, sex buddy dating, Sex buddy site, Sext, Snapchat