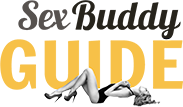 Tips for Meeting a Sex Buddy In 2017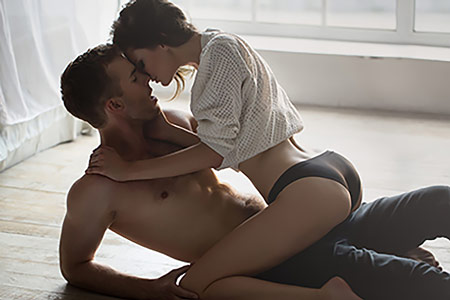 Here we are. 2017. The year of Trump. There has been much talk of pussy grabbing, drink spiking and other lascivious tales from celebrities and politicians (and celebri-tians?) throughout 2016 but what does that mean for meeting a sex buddy in 2017? It might seem that it has loosened up the sexual atmosphere in the country but who are we kidding? The sexual revolution in America has never stopped loosening since its beginning. We are always ready for something and men aren't the only gender searching to meet a sex buddy every now and again. The truth is, societal sexual norms do change slightly each year and we have to change with them to keep on top of our game.


Be a Great Sex Buddy
The best advice you're ever going to get about finding a sex buddy is to be a great one. Great Article: How To Be The Perfect Sex Buddy – Isn't it funny how you hear the same advice about marriage and friendship? Perhaps, because it is true! In order to expect a great sex buddy relationship, you have to know what that is all about. The only way to do that effectively, is to be one, and be a successful one. Learn what it is that makes a wonderful, successful sex buddy relationship that makes everyone feel good. Take your freshly gleaned knowledge and apply it to your next no-strings-attached relationship. You are bound for victory.
Know What You Want in a Sex Buddy
Part of being a good sex buddy and finding what you need, is knowing what you want in the relationship. Are dates in public important, even as friends? Do you prefer late nights alone with your sex buddy? Maybe breakfast dates and mornings between the sheets are more your thing. Whatever it is you crave, make sure you are hooking up with a sex buddy that wants the same thing. If not, you'll end up with an enemy instead of a friend for life.
Being a Sex Buddy Doesn't Mean Be a Dick
You are just sex buddies. You just sleep together without commitment. Help each other out in times of need. It isn't a relationship, right? Wrong. It is a relationship and you must treat it like one to keep it. It is not a relationship in the colloquial sense of the word but it is a relationship, nonetheless. As such, you must respect your partner as in any other type of relationship you would like to keep around. Friendships, family relationships and sexual relationships all need respect.
Find a Common Interest
A sex buddy is someone you sleep with, but also have to talk to. You may even hang with and shop with and watch movies with. You might find yourself spending the day playing video games with your sex buddy. It doesn't mean the relationship is becoming some time-consuming mess of emotions. On the contrary, it is simply an enjoyable, low-key, downtime. If you have a common interest, it makes things even more fun.

Don't Be Afraid to Open Up
Being or having a sex buddy does not mean you have to be a close-lipped, sex machine. Unless that's just what your sex buddy is in need of, of course. It is perfectly o.k. to show your sex buddy some of your personality and learn hers. – How To Open Up To Your Significant Other – Hence, the buddy in sex buddy. Sex is that much more rewarding when you truly enjoy the person you're with. Have fun, not just in bed, but in all aspects of the relationship. Take your time in it. Don't rush the sex or the downtime. Enjoy every moment and engrave it into the e flomemory book in your head. Years from now, when you're old and married/separated/divorced you'll have some great stories to recollect.
The very best tip of all for meeting a sex buddy in 2017 are to just go with the flow. Feel your way along and do what's best for both of you as you go. The new year has much to gift to us. Start the process by opening yourself up to what's out there and how you can benefit each other. Never before has the opportunities for a sex buddy been so ripe. Take advantage.
Tags: Find a sex buddy, Meet a sex buddy, sex buddy, sex buddy dating, sex buddy relationship, Trump