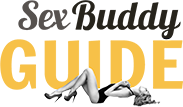 Tinder Vs Pure – What Works Better At Finding A Sex Buddy?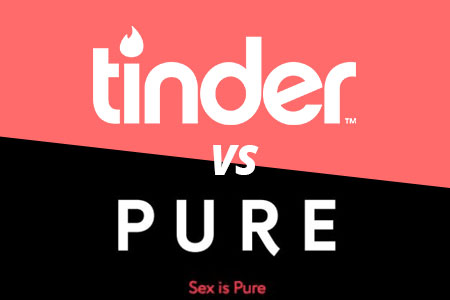 There is no question. This world has become a series of human interactions spurred on in some way by a computer or app. In the last decade alone, hundreds of dating apps have joined the online dating realm of hookup tools. Casual sex is not something we just got the hang of. Oh no. People have been casually sexing each other up for as long as there has been sex happening on the planet. The only difference now is that it isn't so hard to find. That is largely due to the many dating apps and websites like Tinder (Download Tinder) and Pure (Download Pure). Now that we have these little miracles of the casual sex world, the question becomes which one works the best. We know that casual sex is the goal and we also know that Tinder and Pure are both apps for hooking up with someone for casual sex or finding a sex buddy. The next step is to get familiar with how they work.


Tinder VS Pure: How Tinder Works
Tinder was a rather groundbreaking dating app when it was first revealed. It was the first to introduce the swipe technology and it took the world by storm. It wasn't long before other apps began using the same basic swipe format as Tinder. The app works by showing members profile pictures of the type of person they are looking for. Users simply swipe left or right for approval or disapproval. Once you swipe your decision, the other person is notified if they have swiped approval on your photo. If you have both indicated interest in each other, your encouraged to initiate conversation but you have to do it in a timely fashion. The whole idea is to get someone's attention for a quick fling but it isn't against the rules to seek out a more stable and long-lasting type of relationship.

Tinder VS Pure: How Pure Works
Pure is just that; pure. It makes no bones about it purpose to hook up complete strangers for no strings attached sex. Read Review Here – Their tagline of Dates Right Now is a little misleading. You might be stretching it to call what you'll find on Pure a date. You're more likely to find an hour or two of illicit sex. The website for the app suggests you do not talk about your problems with whomever you meet through their app. Pure is for fun, problems are for the therapist – is how they put it. They also suggest you ask for exactly what you want and act like strangers in public afterward. No approaching, talking or contacting each other. While you may be able to get a long-term thing on Tinder, the chances are far lower on Pure. Pure is way more effective for the casual sex seeker. Pure works much the same way as Tinder. Users are shown a series of headshots in the vein of interest previously indicated. Swipe technology at its finest once again. Swipe one way for interest, the other way indicates no interest. One small difference is the time you have to respond to a positive swipe. You have to respond within an hour. Another notable difference is that your footprint on the site is extremely minimal. There is no Facebook connection. Most every interaction on the app self-destructs in moments, never to be seen again. This works both ways for its users. Not everyone is keen for the neighbors to know they have joined a dating site but it's also harder to find someone when your info is only available to them when you happen to bur be active.
Which App Is Best For Finding A Sex Buddy?
The bottom line is this; both Tinder and Pure will work to find you casual sex or a sex buddy. However, Pure is probably your best bet because that is it sole purpose. They aren't interested in, nor have they spent any time in development of, finding a way to get you access to people who want a series relationship. The Pure app people have developed something that is purely for sex. It may make some people upset that there are no real benefits to looking for a serious relationship on Pure. But there are literally hundreds of sites available for any sexual interest you may have. Why not use Pure just for sex as it was intended?
Tags: Casual sex, Find a sex buddy, how to find a sex buddy, Pure, Sex app, sex buddy, sex buddy apps, tinder, Tinder Vs Pure