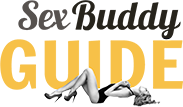 Simple Tips To Improve Your Sex Life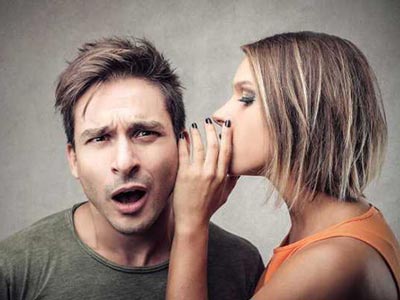 It's not always easy to keep your sex life new and exciting.
So what can you do to spice things up in the bedroom and have a little fun while you're at it? Try these simple tips to improve your sex life.
Think outside the box
When you're in a slump or bored with your regular moves, it's time to switch it up. You'd be surprised how fresh and invigorating a new position or game can be. It's time to get yourself out of your comfort zone and try something you've never done before.
Changing your routine could be as simple as changing the room you're in. If you're bored with the bedroom, take it out to the living room or even the bathroom. Unleash your creative side and use the kitchen tables or counters.
If you're really feeling adventurous, try venturing out of the house completely and taking your romps to some place else. It could be a hotel room in a new city, a bar bathroom or even the backseat of a taxi. Of course, you can get arrested for public indecency if you get caught having sex in public, but some people find the thrill of it more exciting.
You can always try new positions too. Need some pointers? Check out these apps to give you some ideas:
● 69 Positions: Perfect for finding the right position for you. You'll find one for every day of the week.
● Cosmopolitan's Sex Position of the Day: Cosmopolitan may be a women's magazine, but what better way to get the latest than the source itself? You'll have something new to learn every day.
Take it slow
With some couples and sex buddies, sex takes all of five or ten minutes, just enough for one orgasm apiece, but it could be so much more than that. The key is to slow it down and build up the tension between you two. It will make the final show so much more intense.
Get the foreplay started early by taking a romantic bath together. Wash each other, touch, massage, whatever you'd like. When you're both hot and bothered, move the party out to the bedroom or whatever room in your house you prefer.
Remember, women need more foreplay and more stimulus in order to have a real orgasm. Learn what touches and massages really turn her on.
Up the dirty talk
For some couples, talking dirty can be uncomfortable, especially for new partners who are still trying to figure each other out. Start out by vocalizing exactly how you want to be touched. You don't have to give directions as if you're sending someone to the store, but you should be able to gently guide her.
Dirty talk can also be as simple as saying, "I love it when you [insert here] to me. It really turns me on."Hopefully, it will encourage her to say something back. Once the dirty talk gets going, share a fantasy or two or describe a situation you two shared that was particularly pleasant.
From there, the sky's the limit. Describe other fantasies you've had or describe what you'd love to do to her. Don't be afraid to share what turns you on.

Be open to bringing in new ideas
Sex doesn't have to be just you and your partner. There are plenty of fun things you can bring into the bedroom and experiment with, and most of them might be around your house or in your refrigerator.
Here are a few we recommend:
● Food: You can have all sorts of fun with food in the bedroom. Pick up a can of whipped cream and lick it off each other or try a bit of chocolate sauce. You could also sip champagne and eat strawberries together for a romantic evening.
● Scarves: Scarves can be used as blindfolds as well as restraints. Try a scarf around your partner's eyes to heighten her other senses. You could also try tying her to the bed (consensually of course) for a little Fifty Shades of Grey fun
● Handcuffs: A pair of fake handcuffs leftover from a Halloween costume can be as much fun as scarves.
If you're still looking for new ideas, visit an adult store with your partner and see what fun you both might be interested. There are all sorts of toys, games and movies for all different types of couples. You might find something new you both can enjoy.
What makes an interesting sex life is really one's commitment to being open. If your mind is open, you'll be more likely to have a fulfilling sex life.
Tags: 69 Positions, Cosmopolitan's Sex Position of the Day, Dirty Talk, Handcuffs, Improve sex, Sex buddies, Spice it up