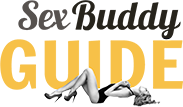 LetsBang.com Review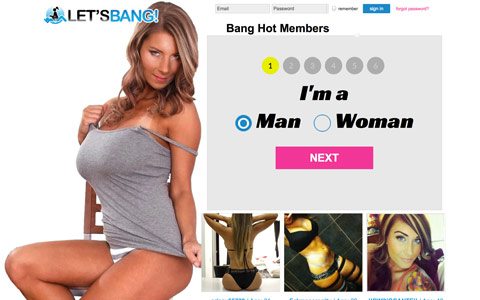 When you're looking for legitimate sex buddy sites, you've got to sift through a lot of crap to find the good ones. When our testers heard about Let's bang, most of them were eager to give it a try, but one of our more cynical testers had called it before the experiment even began. He said, "With such a tacky name, there's no way it's going to attract the type of women you actually want to hook up with." I told him to keep an open mind, which to his credit, he did. But in the end, everything about the site totally justified his initial reaction.


The Problem With Let's Bang
The problem with Let's Bang starts with its name. Just because a woman is into no string sex doesn't mean she's sleazy. Most women sneer at wording like that, so why would they sign up when there are so many tasteful sex dating sites out there. But when you get to the landing page at letsbang.com, you might think that maybe this assessment is wrong! They pull up your area, and show you pictures of "women in your area." There's only one problem… I live in a small town, and if it had suddenly become overrun with gorgeous women with porn star bodies and enormous fake tits, I think I would have noticed. The chicks featured here all look like porn stars because… they're all porn stars. Most of the female profiles on the site are clearly fakes, even at first glance, and as our testers soon found out, sending emails to women on the site will confirm that. One of two things will happen; either you'll never get any response at all, because it was a fake profile planted by the site, or you'll get a response redirecting you to a web cam girl site. What won't happen is you getting laid by any of the women in these pictures.
Are There Any Real Women on Let's Bang?
Well, yeah. You will find a small handful of real women on the site. The question is, would you want to risk your Johnson by having sex with any of them? They either look like crack whore escorts or like they just crawled out of the trailer park, complete with bad dye jobs and nasty teeth. One guy was contacted by a fairly pretty woman in his city, but she was totally up front about the fact that she's a single mom working as a stripper and is supplementing her income with a little side prostitution. He passed. In fact, all of our testers passed on every single real woman they encountered on the site. They all said that while they don't consider themselves unrealistically picky (they've had no problem finding women to have sex with on other sites), that they just couldn't lower their standards enough to have sex with any of these women. Men like sex. A lot. How bad does it have to be when a guy is offered no strings sex and he says, "No thank you?"
Let's Bang Conclusion
This site pissed our testers off. They couldn't find a single decent thing to say about it. After spending months scrolling through profiles on the site, not a single guy got laid once. Yes, a handful of them could have been laid, but the women were so nasty that they all declined! And that is only talking about the guys who had online contact with real women. Most of the testers never even talked to a real woman on the site, because 99% of the profiles were fakes. Unless you'll be perfectly thrilled to spend your hard earned money to scroll through galleries of porn star titties, do not waste your time on this site. You're not going to get anything more than that out of it. If you wanted to look at porn stars, you'd just watch porn. You sign up for sex dating sites in order to meet real women for sex, and that is not what this site delivers. Not even close. Do yourself a favor and stick to the tested sites that ranked as the best. There's no reason

Tags: casual dating, does LetsBang work, is LetsBang a scam, is LetsBang legit, LetsBang review, Sex buddy site, sex dating