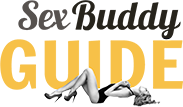 HornyMatches.com Review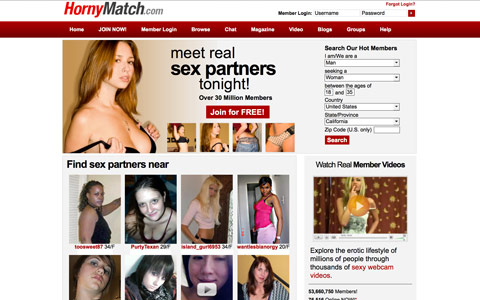 When our testers first logged on to Hornymatches.com, some of them had high hopes. While the pictures of women on the landing page were attractive, they were also clearly real. There were no perfect tens, no airbrushed porn stars. Instead, there were pictures of the type of women you would see and think they were attractive, but you probably wouldn't assume they just stepped off a movie set. While the fantasy of a perfect ten is nice, it's not realistic, so whenever you see a lot of perfect tens, you know it's too good to be true. So let's see how it went down.


Not Your Typical Sex Dating Site Problem
There is a big, big problem with Hornymatches.com, and it's hidden in plain view. On the main page, if you scroll down, way underneath those pictures of real women, you'll see several paragraphs of writing. Did you read it? Probably not. Most guys don't read much of anything on a sex dating site. They look at pictures and sign up. And that's what Hornymatches.com is counting on! So why do they write something if they don't expect you to read it? Because they expect women to read it, and you can be certain that they do. Women never sign up for anything without reading about it first. The reason this is problematic, is because the site name gives every impression that everyone there is looking for sex. Not relationships. Sex. But when you read what's written on this page, it's all about seeking romance and finding love! They must mention love at least half a dozen times. So guess what type of women end up on the site? The type who might say they are cool with no strings sex, but they're actually looking for love. While typical sex dating site problems include con artists or fake profiles, the women you'll find here are mainly real. And they're almost all hoping you'll fall in love with them.
Why You Don't Want to Hook Up With Women on Horny Matches
If you're inexperienced with casual sex dating, you might be thinking to yourself, "So what? Just because she's looking for love doesn't mean I have to give it to her. We'll have sex and I'll never see her again." But this attitude is a clear sign that you're pretty naïve about the world of sex dating. It never goes down that way. Ever. Even a best case scenario is going to be emotional and laced with drama. And you don't even want to know about the worst case scenarios. Let's just say that hooking up with a woman who wants a boyfriend when all you want is a fuck buddy is a sure way to screw up your life. Some women will cross the line separating really freaking annoying to scary crazy in the blink of an eye if they're just using sex to try to make a man fall in love with them. Horny Matches totally sets you up for this sort of scenario. Run like hell.
The Women We Encountered
The women we encountered on Hornymatches.com were not the sort of women we'd want for sex buddies. Yes, many of them were attractive. A few were even beautiful. However, not a single one of them was solid about wanting no strings sex. As a result, some of them would flip-flop wildly between saying they were just looking for sex, then speaking hypothetically about being open to it turning into something more. Some of them didn't even make any attempt to hide the fact that what they really wanted was a guy to fall in love with them and marry them. A few seemed like they could easily be tapped over the edge of mental instability and turn into a stalker who follows you to work and sits outside your apartment watching your comings and goings. The whole experience was just weird.
Hornymatches.com Conclusion
Don't be suckered in by the lure of real women who are nice enough to look at. Trust me, it is not worth it. Stick to places like XXX Connect and Fuckbook, where most of the women know exactly what they want, and thankfully, all they want is sex.

Tags: casual dating, does HornyMatches work, HornyMatches review, is HornyMatches a scam, is HornyMatches legit, sex buddy sites, sex dating