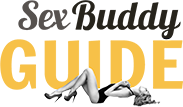 HardHookup.com Review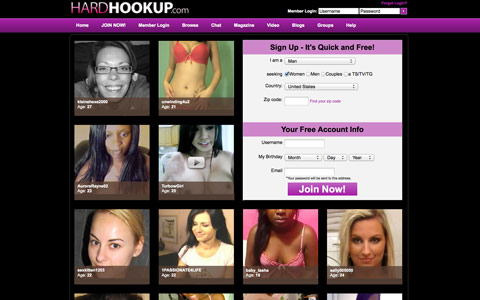 We had high hopes for Hardhookup.com, but sadly, the site didn't come close to living up to our expectations. Our testers found that the site was filled with two types of female profiles. Fake and nasty. Since neither of those are exactly what they were going for, they didn't have a lot of good things to say about the experience.


A Plethora of Fake Profiles
Fake profiles are always a major disappointment, but it's a million times worse when it's clear that it's the site itself putting up the fake profiles, not scam artists who slipped through the cracks. You're going to find some fake profiles on even the best sex dating sites. Usually they belong to hookers, escorts, webcam sites, and scam artists from Nigeria. And usually, if the site has any investment in its members, they'll do their best to locate these fake profiles and yank them down as soon as possible. The same can't be said for Hardhookup.com. When the fake profiles you're encountering are simply dead links, meaning that you don't hear back from a con artist, you just don't hear back from anyone, it's clear that the site is responsible for putting them up to pad their membership numbers so men will think there are a ton of women on the site when there really aren't. Hardhookup.com only does one thing hardcore, and that's deception. They do a pretty good job of it, too. You've got to wonder where they're stealing their pictures from, because the women they feature just look like ordinary hot women. If they're not stealing pictures from porn sites, they must be stealing them from random women on the web, and that's not the sort of sleazy you can really justify. In a sense, they're screwing over innocent women in order to screw over you.
The Real Women Are U.G.L.Y.
Hidden amongst all of the fake profiles, there are some real women on Hardhookup.com. You'll know they're real because no site owner in his right mind would put up pictures of these chicks to attract men. These are the types of women who resort to sex dating sites because they can't get anyone to sleep with them. You know the type, the desperate girls who hang out in sleazy bars hoping someone will get drunk enough to take them home and screw them. Fat, haggard, and fugly. None of our testers ever attempted to contact these women, but they knew they were real profiles, because the women contacted them! They were all but begging our guys to have their way with them, and one woman was pathetic enough to admit that she hadn't had sex in five years. In the end, out of twenty-five testers, only one guy ended up sleeping with a girl from this site, and he said she was just average and he only went for it because he was bored and horny, and none of his sex buddies were free that night. Trust us, there are plenty of sex dating sites out there with much better looking women, so you don't have to settle for the type of women who frequent this site.
Hard Hookup Conclusion
When it was all said and done, we were totally disgusted with Hardhookup.com. It was a complete waste of time and money. Over 90% of the women's profiles were fakes, and all email correspondences were apparently sent into a void. The other 10% of the Hard Hookups female contingency consisted of desperate, fat, and ugly women that none of our testers had any interest in having sex with. The worst part of all of it is that Hardhookup.com not only doesn't care about fake profiles, they use them to lure men into buying memberships. It's a blatant con, and if you call them on it, you'll get as much response as you received from all of those fake profiles. No one will respond to your complaints, and you'll never get back the money you spent on your membership. There is absolutely nothing to be gained from a membership to this site, so be forewarned. Our testers went through it so you don't have to. Use their bad experiences to prevent your own.

Tags: casual dating, does HardHookup work, HardHookup review, is HardHookup a scam, is HardHookup legit, Sex buddy site, sex dating