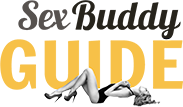 Relationship Status: Open! – Social Networking Tips for Maintaining a Sex Buddy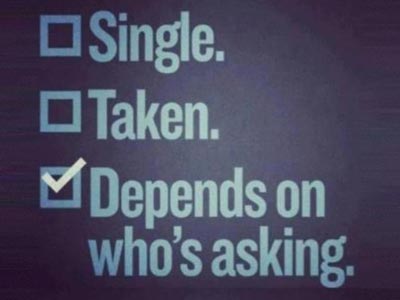 When you're new to social networking for casual sex, the main focus is on meeting women and hooking up. But what comes next? Hooking up with a sex buddy just once, then looking for a new one will eventually mean that you're going longer and longer in between sex. Your goal should be to meet several women you like having sex with, and then to maintain connections with all of them. That way, whenever you're in the mood to get it on, you'll have someone to call. When you find a great sex buddy, you'll want to maintain it in order to keep the sex going for as long as possible, and using the same social networking you used to find her makes it simple to keep yourself on the radar. Since it's a totally different ballgame than maintaining a relationship with a girlfriend, it's easy to feel at loose ends. Here's how you go about maintaining the sex buddies you meet through social networking.
Use the Site Where You Met to Keep in Touch
It's important to remember that women are contacted by men on social networking sites at a much higher rate than men are contacted by women. This means that if you want to stay at the top of a good sex buddy's favorite hookups list, you've got to maintain a presence so she doesn't think you've lost interest. Otherwise, she'll forget all about you, and move on to the guys who are more proactive. The site where you originally met provides a great way to keep in touch. After you've hooked up, wait a day or two, then send her a follow-up message to let her know you had a great time and would like to get together again. Don't just do this after the first time, make sure you follow up after every encounter. Women like to feel appreciated, so if you liked the sex, she needs to get that message loud and clear.
Turn Her On with Video Chat
A lot of sex dating sites offer video chats to members. Be sure to take advantage of this feature. It's a great way to keep things hot in between hookups. Turn your sex buddy on with some spicy video action. The hornier you can make her, the better. She'll be dying to get off camera and get into your bed for the real deal.
Pictures Work, Too
Video chat may offer a chance for hotter action than pictures, but don't underestimate the power of x-rated photos. You don't want to put these types of picture in your profile, because most women don't want to see that kind of thing before they hook up with a guy, but after you've actually had sex, the game changes. If she's already seen what's hiding inside your underwear, assuming she had a good time with it, a picture should make her all hot and bothered. Be sure to caption it with something like, "Thinking about the last time we were together." Let her know that whatever she did was good for you, and that you're fantasizing about having sex with her again. You can also mix it up, and send her the occasional nice face shot of you smiling, too.


Be Engaging and Entertaining
All of the sexy stuff is great, but you've got to balance it out. Even though you're not looking for a traditional relationship, women still want to feel like they know their sex buddies. So mix things up, and send her an occasional note or chat that isn't focused entirely on sex. Keep her engaged and entertained, and she's a lot more likely to want to hop into bed with her. The two traits that women find sexiest in men are intelligence and a sense of humor. Hopefully you've got one or the other, and if you have both, all the better. If you can impress her with your smarts or make her laugh hysterically, you'll stand out above all of the other schmucks bombarding her with asinine emails. Trust me, most of the guys contacting her will act like complete and total jackasses, so it won't take much to come across as impressive by comparison.
Consistency is Key
Content is important, of course, but consistency is also a key component. Remember, the goal is to make sure she doesn't forget about you, so don't let too much time pass without making contact. Once or twice a week is plenty. You want to be a regular presence, but you also don't want to annoy her by being overwhelming. You want her to feel like you're attentive, not a stalker. After a while, she'll feel like you're an ingrained presence in her life, which will make meeting up regularly for sex feel natural and easy. And if she's good in bed, that's exactly what you're trying to accomplish.
Tags: Having open relationships, Open relationships, Relationship Status, Sex buddies, Sex buddy advice, sex buddy dating, Social networking