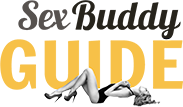 Why Open Relationships Are Becoming the New Norm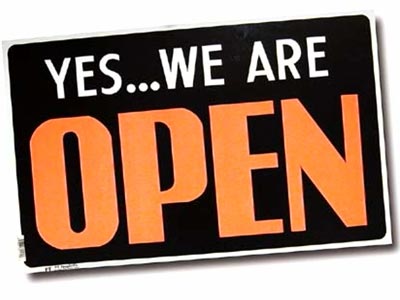 Open relationships are a concept whose time has finally come. Once considered something that only oddballs on the fringes of society practiced, now they're so common that it's more likely than not that you know at least one person (and probably more), in an open relationship. People are finally releasing the unrealistic and puritanical notion that having multiple sex partners is immoral, and are embracing the fact that human beings are wired this way, and if they aren't doing it openly, they're fantasizing and scheming in private. It's a positive switch, but how did it come to be so accepted after being looked down upon for so long?
The Hollywood Factor
Hollywood has done a lot to improve the social status of the open relationship. Not only has the open relationship become a major part of movies and TV, a lot of stars are also openly speaking about their own open relationships. Brad Pitt and Angelina Jolie have spoken openly about their open relationship, as have Tilda Swinton and John Byrne. It seems that any shame and secrecy about the topic has gone the way of silent films… Obsolete in Hollywood. This increased visibility for open relationships in Tinsel Town benefits the rest of us, because as a culture, we take a lot of our social cues from Hollywood. What's normal there will soon be normal everywhere.
Thank the Ladies
Believe it or not, we actually have women to thank for playing a big role in the increase of open relationships. It has been generally accepted for a long time that women have lower sex drives and desire monogamy, while men are biologically hardwired to pursue as many women as possible. Therefore, it was typically accepted that in order to keep women happy, and maybe even to have sex with them at all, that was what you had to be willing to give them. Not so fast, say the ladies. More and more women are rejecting the societal expectation that this is what they desire. Not only are more women becoming open to the open relationship model, many of them are actually demanding it! As women have gained more sexual freedom and have begun to question and rebel against what society tells them they're supposed to do and want, many have started to admit that they have the same desires the guys have. Let's face it, if there weren't women who were into the idea of open relationships, there wouldn't be very many men enjoying them. So let's thank them for speaking up and admitting that they love sex and want multiple partners, too. It's a bold switch, and it takes a lot of guts to buck convention openly.
The Psychology of Sex
There are a lot of studies done on human sexuality, and for quite some time, these studies have proven a few things. We're not wired for monogamy. Contrary to popular belief, open relationships work. Not only do they work, they prove time and again to be healthy, happy relationships consisting of normal people. While some of the studies have been around for quite some time, until people started sharing scientific articles via the internet, the general public wasn't aware that they even existed. As more people take an interest in researching things for themselves, rather than blindly following what they're told, articles and papers discussing psychological studies are shared freely. Things that were once known only to professionals in the field are now being made common knowledge. As people start to figure out that they're totally normal and that their thoughts and feelings don't need to be hidden away, they stop feeling ashamed and start talking. The more people who talk about it, the more normalized the topic becomes. Thanks, science. We knew we couldn't be the only ones!
The Next Sexual Revolution
Most people associate sexual revolution with the Free Love era of the sixties, but we're in the midst of the next sexual revolution. Unlike the one in the sixties, this one seems to be less about shock value and rebellion, and more about an unwillingness to sacrifice personal happiness through denial of needs and desire. This seemingly subtle difference is actually huge. It means that changes we're seeing are likely here to stay, not just a passing trend. These days, it's not about shocking other people. It's about refusing to give a damn about their uptightness and letting it rule your life. Open relationships fill a need for many people that simply can't be met in a monogamous relationship, and once that need has been satiated, the idea of going back to doing things the old way seems archaic and out of the question. Once you've tasted freedom, you never willingly go back into a cage.
Tags: Brad Pitt and Angelina Jolie, John Byrne, Open relationships, Psychology of Sex, Sex buddies, sex buddy dating, sex buddy sites, Sexual Revolution, Tilda Swinton