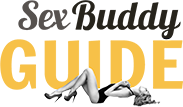 How to Spice Things Up In Your Casual Relationship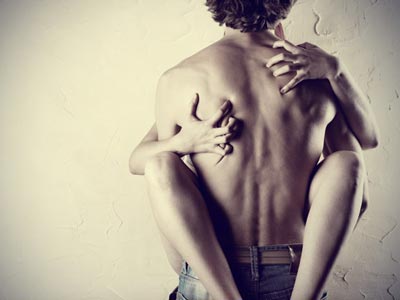 Casual relationships are all about trying new things, having fun and leaving caution to the wind. You and your partner probably think of your time together as a fun way to unwind and let off a little steam, but after you two have been meeting up, you might fear that your relationship has lost its fire or spark.
This does not have to be the case with casual relationships. You and your sex buddy can still find new ways to please each other and maintain the sexy fun of a casual relationship. You just need to be creative and open minded.
Here are our favorite tips for keeping your casual relationship hot and long lasting:
Try new moves every time
One of the biggest drags of having a real relationship is that both partners tend to fall into a habit. They do the same few moves and then go to sleep. Break this mold with your casual relationship by making a pact to try new moves every time the two of your are together.
If you need inspiration, look to The Kama Sutra. You've probably heard of this legendary book, the ancient Indian Hindu text that has been the basis of human sexuality for hundreds of years. The second chapter of the book is devoted to all sorts of fun positions and creative intercourse tactics that you and your sex buddy could try out together. Work your way through the book so you'll always be doing something new.
You can even change this and try to find new places in your apartment to get it on. Move the party out of the bedroom and try new places around your apartment. If you two are really adventurous, trying going even further and moving outside of the apartment. For some people, the thrill of possibly getting caught is worth it enough to risk the consequences (possible arrest for public indecency). Be wary of these consequences if you do decide to have sex in a park, public bar bathroom or any other place where you can potentially get caught.
Let the other take control
More than likely between you and your sex buddy, one of you is more dominant than the other. Males are usually considered more dominant, but not always. Whatever your situation is, reverse it.
If you're the dominant one, let your sex buddy be in charge for a little bit. Let her play out any fantasies she has and give in to her every desire. Allow her to tie you up or blindfold you. Your other senses will be heightened when one of your stronger senses, such as sight, is taken away.
If she's more dominant, change the roles and take control of her instead. For many people, the desire to be wanted or lusted after makes being a submissive so much more pleasurable, and if she's okay with that, try using scarves or handcuffs to bind her hands and touch her. Again, the fact that she cannot touch you will make her other senses feel more intense.
Bring in a few toys
Bringing sex toys into the bedroom is a fun way to spice up your casual relationship, and there are so many options to chose from. Whether you're a novice or an old pro, you can find plenty of different toys to suit your fancy and your level of intensity.
Ask your partner how she feels about introducing toys in the bedroom and go from there. If she's cool with it and if your relationship allows, plan a trip to an adult superstore together to find a few toys that will please both of you. If you don't want to plan anything that can be misconstrued as a date, sit down and talk about the kinds of toys you're both interested in, or better yet, the ones both of you want off the table. This will help you both remain comfortable and satisfied. From there, you can both bring a few toys that you've been interested in trying out.
Of course, if you're not able to sit down and have this type of talk with your sex buddy, maybe you shouldn't be having a casual relationship anyway. Do not try to surprise her and assume she'll like whatever you bring. That's a quick way to lose a sex buddy.
It's been said that variety is the spice of life so apply this philosophy to your casual relationship and you'll never be bored. There are plenty of fun ways to get it on and keep the spark going so get down and get creative!
Tags: Casual Relationship, Fbuddy, Kama Sutra, New Moves, Open relationships, sex buddy, Sex buddy advice, Sex Toys, Spice Up The Bedroom, Turn It Up