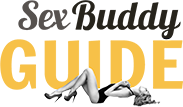 5 Simple Ways: How To Give Your Sex Buddy Multiple Orgasms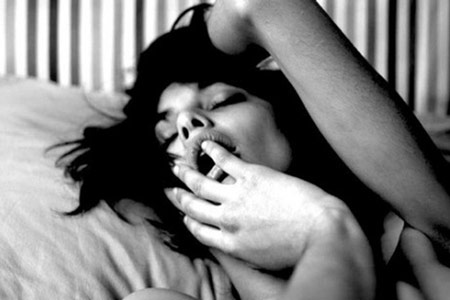 If there is one sexual skill everyone wants to master, it is the art of the multiple orgasm. It may seem like more of a myth than reality but the truth is that it exists. The problem is it isn't always easy to do. Who doesn't want to see their woman in the those of ecstasy at their own hand (or another appendage)? It not only pleases your woman but gives you a feeling of success and confidence that you can't really achieve in any other part of your life. Luckily, there are a few simple things that can make giving your sex buddy multiple orgasms much easier. Read one to learn: How to give your sex buddy multiple orgasms


Give Your Sex Buddy Multiple Orgasms With – #1: Attention
One thing men overlook the most during sex buddy activity is attention. Click Here to read why women love attentions o much. Just because things aren't serious between you two doesn't mean that you don't owe her the same courtesies that you would a woman you intend to date. She is giving up her time to be with you and letting you enjoy her body, mind and company. You owe her the same. When you show her appropriate attention outside the bedroom, it comes much more naturally inside the bedroom. When it comes time for making love, there should nothing at all on your mind than being with her at that moment.
Give Your Sex Buddy Multiple Orgasms With – #2: Foreplay
Few men realize the importance of foreplay. Even fewer still really understand what it entails. Much more than a couple of wet kisses and some ear nibbling, foreplay includes lots of kissing, petting and suckling but most importantly, should last at least 20 minutes to be helpful. Just a moment or two of rushed foreplay doesn't do any good in the hunt for multiple orgasms. Instead, it can hurtful. It takes a woman much longer to reach orgasm than men. Foreplay is essential for the warm up to the big pitch. Without it, it's like walking up to the mound without warming up after a season off and expecting to hit a homerun.
Give Your Sex Buddy Multiple Orgasms With – #3: Eye Contact
Another thing men often overlook is eye contact. Nothing is hotter to a woman than a man looking deep into her eyes when he's touching her. When kissing her passionately, pull back and hold her chin as you gaze deeply into her eyes. It's a move that is simple, yet has deeply resonating results instantaneously. This simple move instills a feeling of deep desire but also makes her feel safe and secure in your embrace.

Give Your Sex Buddy Multiple Orgasms By – #4: Knowing the Area
There is no way you will ever bring your sex buddy to multiple orgasms if you do not know your way around a woman's body. You will have to pay close attention to how she reacts to each and every one of the moves you make. Make a mental note of what she likes the most and what makes her sigh gently. These are all things that will come in handy as you learn more about her body and what makes her tick sexually. The better you know her body, the closer you will come to bringing her to multiple orgasm.
Give Your Sex Buddy Multiple Orgasms By – #5: Doing Your Research
Study time isn't just for college kids. There are men's magazines galore that always a few pages dedicated to learning the art of sexual conquest. Magazines such as GQ, Esquire and Maxim are chock full of great advice and helpful information on making your sexual experience the most fulfilling it can be for both you and your partner. There are also many online ezines dedicated to such topics including mademan.com and askmen.com.
Knowing all of the above items will get you closer to giving her a multiple experience but it won't guarantee it happens. Ultimately, it is in your own hands. The only real way to give your sex buddy multiple orgasms is to know her body well enough to know what affects her most. This takes time and a lot of it. It takes a patience of mind to be able to sexually experiment with each other to gain a deeper understanding of what makes each excited. Learning all the tips named in this article is equally important. Investing the time to master them all brings you to the point of understanding. Learning to give your sex buddy multiple orgasms isn't magic. It takes only time, dedication and tenacity. Once you decide to undertake this task, you'll find it gets easier and you get closer to your goal with each tryst. The key is to take your time and do not get discouraged. Above all, make sure she feels comfortable and safe or things will halt right there. It's also important to always put your best foot forward. Be clean and well kempt and never forget to place her needs and wants before your own. Just because she is a sex buddy doesn't mean she isn't human. Treat her with respect and half the battle is already won.
Tags: Casual sex, Esquire, Foreplay, GQ, Improve sex, Maxim, Multiple orgasms, sex buddy