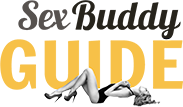 How Pure Can Get You Laid Faster than Any Other Hookup App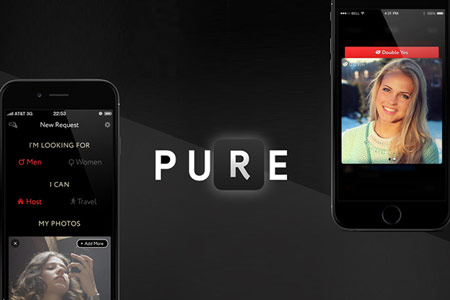 The traditional dating scene is too complex and extremely time consuming. Hookup sites are confusing and complex but the dating app Pure claims to have the answer to it all. The sex app describes itself as a safe and fast way to find casual sex. They strive to provide an on-demand service for sex within an hour. Founder Roman Sidorenko, fed up with his own unsuccessful online dating attempts, developed the app that he felt catered to "adventure-sexuals" and encouraged users to let go of traditional stereotypes and live life as they prefer. The hope is to fill the very human need to make regular but diverse human sexual encounters.
Pure Is the Easiest Hookup App Available
Just when you thought hookup apps couldn't get any easier along comes Pure. Tinder blew everyone away with easy card swipe platform. Pure (Download Here) takes it one step further and offers you potential matches less than hour after signing up. Pure strips away the profile, bios and messaging system and takes it down to the pure sex of it all. There is no phone number, email or Facebook login required. All you need to start is your hottest selfie. Once you get your potential dates, choose one. After your introduced, you have one hour to communicate before all traces of your connection are deleted forever. No trace of your meeting is ever found online.
When you first sign on you chose your preferred matches gender and note whether or not you can travel or host. It takes less than an hour for the app to present your selfie to other local users and get back to you with a string of users who are interested in seeing you tonight. All you have to do is choose one. From it is up to you too but you better hurry. There is no time to dilly dally. If you don't exchange information immediately you will lose the ability to communicate through the app.

Hookup App Pure Cuts Out The B.S
The app is designed to cut out the b.s. of dating, both online and traditionally. With Pure you can barely talk at all if that is what you're after. Once you are matched, all you have to do is exchange a few pictures and decide where to meet. As long as you find the photos of each other attractive, that is all you need. Pure is designed to hookup people who don't want to deal with the pleasantries of dating and courtship.
There have been detractors complain that it isn't safe for women to dash off and have sex with strangers. The reason being that women have specific concerns when considering stranger sex. They must know a bit more about any intended partners to ensure they won't be murdered, raped or mutilated. The app itself gives the advice that the first meeting should be in a public place. – 7 Tips For Safe On-line Dating –
Some people believe Pure takes the dating out of dating. All the romance and fun of flirting is taken away. This is definitely true but does it really matter? No one is forced to use this app. As of this writing, there has been no national decree that we must all use Pure to find a partner. If you are into flirting online and feel that part of the fun of sex is getting there, stick with the traditional dating technique.
If it 'aint broke, don't fix it. Right?
Hookup App Pure Helps You Find Your Perfect Partner
Sex experts point to movies like Fifty Shades of Gray and its appeal to both genders as an explanation of their success. More and more people are admitting to their sexual preferences and fetishes than ever before. It is no longer scandalous to be unmarried by a certain age. No one really cares if you have a steady string of women in your life or if you don't date at all. The focus is on personal happiness these days and it's about time.
Pure can get you laid faster than any other app on the market today because it cuts out all the crap and forces its users to put up or shut up. You know when you sign up you are experiencing something that is new. Make sure you are ready to explore new surroundings before you log on.
Tags: App pure, Casual Hookup, Casual sex, Fifty Shades of Gray, Get laid on Pure, Hookup, Hookup app, Pure, Roman Sidorenko, Sex app Pure, Sex apps, Sex on Pure, tinder