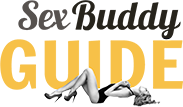 Chapter 2 – Online Profiles That Attract Only Women Looking for Open Relationships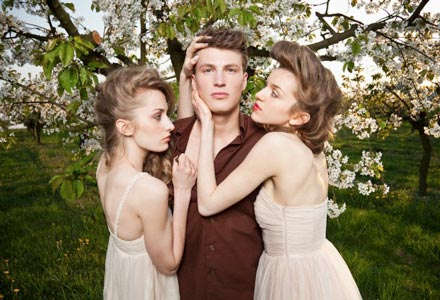 Your profile is your introduction to every potential sex buddy you will ever find online. Because it is the first impression of you that these ladies receive, you've got to make it good, or it will be the ONLY impression of you they'll ever have. There are several components that go into creating a good casual dating profile. Some of these points are good rules of thumb for anyone creating an online dating profile, and others are specific to attracting only the women on these site who are looking for open relationships. Since you're not trying to appeal to all women, it is of the utmost importance that you pay special attention to following the guidelines that will make it alluring to just the women who want sex buddies.
Before we delve into the finer point of what makes a perfect profile when you're trying to meet sex buddies, let's talk about what not to do. Well over 80% of all guys on open relationship sites have terrible profiles. Not only is it good for a laugh when you read through the crap that they're posting, it's also very good news for guys like you. You're going to know exactly how to create a fantastic profile, and when you put it against the backdrop of idiocy filling the vast majority of the site, it's going to make you look even better.
Look at these examples of real profiles I pulled from sex buddy dating sites, and see if you can figure out where these guys went wrong:
lookin 4hotties 2score. I've got 9inches of rock hard cock and I know how 2 uze it. I'll fuck you so hard you won't wlk str8 for a week. When ur ready 4 a real man, hit me up. UR pussy will be glad u did.
Or how about this one…
Ever since my divorce, I've been lonely and cynical about women. In fact, this is why I've sworn off relationships entirely. I know that I will never get what I want, so from here on out, I am only in it for the sex. If you've reached the point where you have no faith left in humanity, and you know that relationships only lead to heartache and pain, then we can commiserate. To be clear, I am ONLY interested in sex. I am not looking for a wife, or a girlfriend, or even a friend. In fact, I don't want to know anything about you other than whether or not you like to give head.
These are terrible profiles. The authors of these profiles screwed up in just about every conceivable way. Here's how:
In the first profile, the guy seems practically illiterate due to his substitution of chat-speak for proper spelling. This is only an acceptable form of communication if you're still in high school. Second, he doesn't share anything about himself other than the (doubtful) measurements of his junk. Third, he is sexually crass. All three of these things turn women off.
The second profile is a mess for different reasons. First of all, the tone is all wrong. He sounds angry and depressed, which isn't exactly attractive. Second of all, he seems totally conflicted and like maybe he's not being totally honest about what he wants. He says no relationships, he only wants sex and doesn't want to know anything about the women, and also states that if a woman has had a bad relationship, they can commiserate. So which is it? It can't be both. The third screw up is his statement about not wanting to know anything about a woman except whether or not she likes to give head. It's disinterested and degrading. Just because a woman is interested in sex dating doesn't mean she wants to be treated like a sex toy.
So what makes a sex dating post great? And how can you make sure that it only appeals to women looking for open relationships without making yourself sound like a pig? Here are two real examples of profiles done right.
My name is Josh, and I'm interested in meeting women who have a great sense of humor and love life. I'm a happy, laid back guy who loves to surf, hang out in bookstores, and as an aside, I teach salsa dancing (no joke!). I would hate to mislead anyone or cause hurt feelings, so I want to be up front in saying that I'm not looking for a relationship. At least not in the traditional sense. So I'm interested in meeting great women who also have busy, fulfilling lives, who want to get together without worrying that I'll fall in love with them. If you're looking for no strings with a guy who is goofy, kind, and respectful, you just found him.
Ladies! Just for fun, I was scrolling through the guys' profiles on this site, and I feel like I should be using this space to apologize on behalf of my entire gender. Ugh! I suppose there's nothing I can do about a bunch of boneheads who couldn't pass fourth grade English showing you pictures of their genitals, but I promise not to be one of them. Maybe they think that when it comes to casual encounters, personality doesn't matter, but I have another theory. In my experience, the best casual encounters are always between people who like each other's personalities. Yes, it's true that I'm not looking for love, but I still want to get to know you! If you think personality counts, and you want to actually enjoy the company of the people you sleep with, we're on the same page. Let's talk!
This list will break down exactly what these guys did right, and you can use these tips to write the perfect profile that attracts only women looking for open relationships every time.
• Pay attention to spelling and grammar
• Let your personality shine through
• Share enough about yourself to seem like a real person
• Keep the tone light, friendly, and positive
• If you mention sex, do so in a way that isn't rude, degrading to women, or TMI
• Clearly state that you're not looking for a traditional relationship or love
• But make it clear that you like and respect women
You're ready. Spend a little bit of time writing practice profiles before moving on to Step 3. Practice really does make perfect, and after a few trial runs, you'll have an awesome profile.
Tags: Common profile mistakes, Find a sex buddy, Meet a sex buddy, Open relationships, sex buddy dating, sex buddy profiles, sex buddy sites