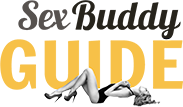 Can You Find A Sex Buddy on Bumble?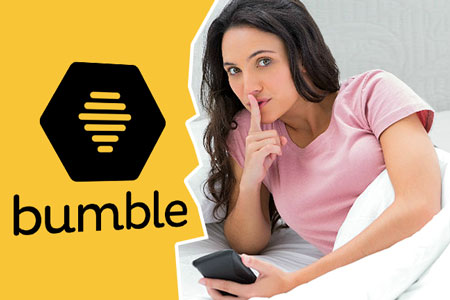 Bumble is a female-oriented dating app that works much like Tinder. The concept is simple and standard. You download the app, set up a profile, and then swipe through other users to find a match. Swipe to the right to indicate interest. Swipe to the left to pass. This is the basic premise of most dating apps. What makes Bumble different is it allows only women to initiate conversation. Men can swipe to indicate interest, but we must wait for the woman to start a conversation or send a message. This being the case, can you meet a sex buddy on Bumble? Yes! In fact, it may make it even easier. Surprisingly to some men, many women are only interested in casual sex and one-night stands. Just like us, they have careers, families, and obligations that doesn't always leave much time for romance. One of Tinder's co-founders, Whitney Wolfe, founded Bumble in 2014 after quitting Tinder and filing a sexual harassment suit against the company. Three years after starting Bumble, it had reached 12.5 million users. In 2017, they turned down a $450 million buyout offer. User spend more than 100 minuets a day on the app. Women are definitely making the best of this app which means you should be too.


You Can Meet a Sex Buddy on Bumble by Just Being Yourself
Honesty is in these days. No one has the time, or inclination to dredge through a muck pile of lies and games. Today's hookup scene thrives on open communication so you both get what you want. Be upfront about what your looking for and you will be surprised at how many other people you find with the same idea. Finding a sex buddy on Bumble is as easy as joining the site, setting up a profile and browsing the site. [ Why Tinder and Bumble are at war!]
You Can Meet a Sex Buddy on Bumble if You know What to Look For
When you are looking for a sex buddy on Bumble you must always keep in mind that women make the first move here. You can indicate your interest in her but cannot initiate any conversation, so your profile better be great. When searching for girls that interest you, look at more than the picture. Many women who are just looking for a Sax buddy on Bumble will say so on their profile.
Find a Great Sex Buddy on Bumble with a Fantastic Profile Pic
Your picture is definitely worth a thousand words when it comes to your profile picture. Women hate seeing other women in your profile pic unless its your mom or your dog. Those muscle pics don't go as far as you think they do either. You best bet in a profile pic is a nice fitting shirt and a great smile. Like men, most women will swipe hundreds of times a day. Give a pic they want to pause for.

Find a Sex Buddy on Bumble by employing the GPS Features
The definition of a sex buddy is someone to have fun and easy sex with. Its hard to do when the sex Buddy on Bumble you choose lives 100 miles away. Use the search filter to find someone local to you. Making a trip to meet somewhere near where you both live makes it easier to spend more time together.
Use Bumble's New Friend Feature to Find a Sex Buddy on Bumble
Bumble has a new feature that allows users to meet people they have something in common with for platonic relationships. What better way to find a sex buddy than by being friends first? Friends grow to care about each other personally and do not want to interfere in their lives or cause then trouble. Friendships that grow into sex buddy relationships are often some of the most rewarding. [ Read a detailed review of Bumble ]
It isn't difficult to find a sex buddy on Bumble. Keep these easy tips in mind to make it even easier. You may not have to use them all. Pick and choose the ones that best fit your situation. Sex buddy relationships are simple to maintain and enjoy for years if you know what your doing and are both on the same page. Use these tips as a guideline to get started in a sex buddy relationship before jumping in head first.
Tags: Bumble, Bumble Sex buddy, Find sex buddy on Bumble, sex buddy, Sex buddy app, sex buddy dating, Whitney Wolfe