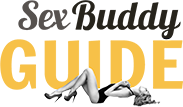 Best Dating Apps for Open Relationships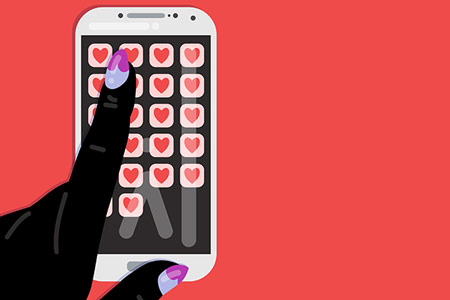 Open relationships have been around since the dawn of time. They are strange things with an even stranger concept behind them. People in open relationships believe that even though they are in a committed relationship, they are able to carry on sexual affairs with other people without it being considered infidelity or adulterous. There are several different terms related to open marriages including swinging and polyamory. Swinging refers to people who choose more than one partner in order to achieve sexual gratification. Whereas polyamory depicts people who are in love and have emotional connections to more than one person. Why we call such a marriage "open" is a bit obscure. Click Here for tips to have a successful open marriage. In the 1960's researched used the term to reference marriages where the partners were free to choose someone of any faith or background. Now it means the partners are free to choose other partners in addition to their first. When and where this change came about is unknown. What is known is there are many people who are involved in this lifestyle and many more interested in giving it a shot. So much so that there are a variety of apps available for those who are interested in giving an open relationship a try.


Open Relationship Dating App: BeyondTwo
Beyond Two is a polyamorous dating site. It serves as a way to meet other people wanting the same thing as you do out of a relationship but it also provides tools to build a network and join communities of others like you. The membership process includes an extensive list of questions aimed at getting things right for you. You are able to fully define you and your relationship status to get the best chance at finding someone you truly like.
Open Relationship Dating App: FetLife
Fetlife has an app that is not only for those who like open relationships but also who are into other fetishes. It is a great little non-judgmental app that gives a place to chat, answer messages and hook-up all in one convenient little app. It has its own native video player, contact syncing, rsvp service and a great photo uploader. If your particular kink includes something besides an extra person, you'll like this app. Enjoying a lot of life's more erotic pleasure gives you a heads up on what you will find here.
Open Relationship Dating App: Feeld
This app is fun for the kinky and curious alike. It allows you to choose mates dependent on their sexual preference, their looks and location. It surprises users with the ease of access to so many likeminded others. There are some down sides. The worst being a paid level of membership for nothing more than other services give for free. It is also a bit buggy with some issues of screen freezing.

Open Relationship Dating App: The Poly Life
This app is going to blow your polyamorous mind. Believe it or not, hooking up is not its main service. Since polyamorous people center their lives on the concept that they love each of the people they sleep with, this app gives people involved in that lifestyle a way to keep up with their hectic, confusing lifestyle and tackle the issues that arise with success. It has a calendar, task lists and group chats. Since managing sexual boundaries between several couples can be hard to say the least, the app also offers a service for posting updates and rules to all your relationships.
Open Relationship Dating App: OKCupid
What was once just an app for singles trying to hook up is now an app for the polyamorous as well. OKCupid had added a special feature for those who do not date monogamously. It is called Couples Linking and it allows couples to link their profiles and search for other interested folks together. It is open to those who define themselves as married, in an open relationship or seeing someone. It helps those already in a relationship find more love, but also aids in helping singles try something they haven't before.
Polyamorous dating and open relationships are not all fun and games. Read some horror stories. It isn't easy to find someone who is willing to understand your desires and help you fulfill them. Using a dating app that encourages those relationships as well as offers ways to understand it fully and better manage it. OKCupid fully admits they aren't just being nice. In a press release about the new feature, the company released statements saying that it was simply in response to user demand. People in these types of relationships are stepping forward to make their purchasing power known. This is only the beginning of social revolution. In years to come, open relationships will not carry the surprise and stigma they do now. Instead, it will seem just another wonderful variation on the human spirit. Using these apps today is step toward a more open and excepting future for everyone who chooses to date outside the norms of society.
Tags: BeyondTwo, casual dating, Dating apps, FetLife, OKCupid, Open relationship, Open relationship apps, Poly Life, Polyamorous dating, sex buddy