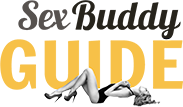 Best New Apps For Meeting One Night Stands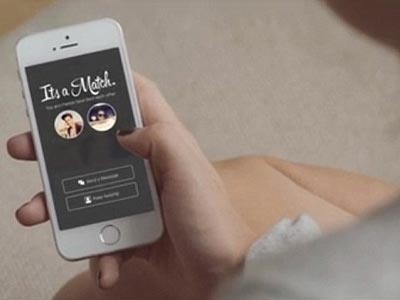 In recent years, online dating has become more and more specific and fulfilling. A man seeking a country girl can find her on Farmers Only, and for those whose Christian faith is important to them, they can mix and mingle on Christian Mingle. Now this same dedication to tailored interests has finally moved in a different direction – straight to the one night stand.
It's no secret that some men and women just aren't interested in a long-term relationship or commitment at a certain points in their lives. Maybe their careers make it difficult for them to date or maybe they're just not ready to settle down. Whatever the reason, dating apps are now serving this subgroup of daters, and users are pleased with the results.
Looking for the best apps for meeting one night stands? Look no further, read on to see what we've found.
#1 – Pure
One of the best apps for scoring a one night stand, Pure is private, personal and user-friendly. The app makes finding a one night stand as easy as possible and connects you with all like-minded people using the same app. With Pure, you can select:
● Who you would like to meet
● What type of sexual encounter you're interested in having
● Whether you can host, go to the other person's location or meet up somewhere
The app's best feature is its deletion method. If your meet-up fails to score any traction, your personal information is deleted within an hour.
#2 – Tinder
You've probably heard a lot about Tinder and read the hilarious chats that have come out of it, but let's face it: Tinder is more for hooking up than actually dating. After creating your own profile and setting up your location and pictures, you'll be able to scroll through thousands of pictures of other users.
If you like the picture of the person you see, swipe right. If you don't like that person, swipe left. As other women use the app and come across your picture, they too will either swipe right or left. If both of you swipe right, you'll be notified and you two can decide to message back and forth or meet up.
#2 – Wingman
When you're sitting in an airport terminal, are you scouting out the women around you, wondering if you'll be lucky enough to sit next to one of the more attractive girls on the flight? If you're interested in joining the mile high club or scoring a hook-up once you land, the Wingman app will be your best friend.
Called "the Tinder of the airlines," Wingman is your mid-air booty call app. All you need is a solid Wi-Fi connection, which most airports and airplanes have, and you can connect with other sexually charged passengers. You can talk dirty, try to find a place to hook up or wait until you land and have some fun before parting ways.
#3 – Down
You might know this app as "Bang with Friends," but now the app is just called Down, and it's creating quite the explosion. Though it has branched out into a full service dating app, that doesn't mean you can't enjoy the app's original intention: meeting hook ups.
For all of the people you view, you can either mark as "get down" or "get date," and like Tinder, if the same person sends you the same match, you'll be notified. From there, it's up to you. What's really great about this app is you can search through pictures of friends of your friends. Now you can message the cute girl in your friend's photos without having to first friend her on Facebook.
This app also hosts unique hook-up parties in selected areas. Check out the app for more information on these parties.

A Few More Helpful Apps
While these apps won't necessarily get you laid, they will help you improve your game and your knowledge of sex. Check out:
● 69 Positions: Trying to think of some new positions to try? You'll never be boring with the ideas from this app.
● Mixology: Planning on having a woman over for dinner or drinks? This app will help you make the perfect drinks to impress her and lighten the mood.
● MedXCom for Patients: No matter what, STIs should always be a concern of yours. With this app, you and your partner can simply tap your phones together to exchange your health information.
With all of these great apps, you'll rarely ever find yourself alone on any odd day of the week. Download them now and get mingling!
Tags: Down, Hookup apps, MedXCom, Mixology, sex buddy apps, tinder, Wingman