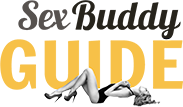 10 Sneaky Ways to Turn on Your FBuddy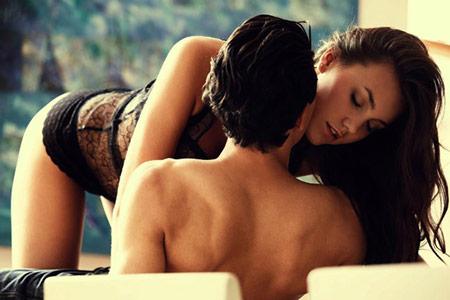 A sex buddy relationship is exactly like every other sexual relationship except for one small factor. There are no emotions in a sex buddy relationship. Learn how to have sex without emotion here. It consists of two people who want to spend time with each other and have sex together, but they do not want the emotional involvement of a committed relationship. They don't want to answer to each other or be bothered with feelings of jealousy and they damn sure do not want to talk about marriage or children or whose family to spend Christmas with. It is a relationship based solely on fun and excitement. How could a relationship like that be anything less than exciting, you ask? Easily. Even the most casual of relationships can become stifled. The same actions, even if it is sex, can get as boring as eating meatloaf every day for a year. It is extremely important to have a few tricks up your sleeve. Here are 10 sneaky ways to turn on your fuck buddy.


#10 Sneaky Way To Turn on Your FBuddy – Side Look
The side look is a very sneaky little look that not many guys can pull off without looking like Groucho Marx. It is a very nonchalant glance across a crowded sports bar that lets her know you want her. Your fuck buddy status doesn't allow for any public expressions of desire or even hand holding and ear whispering. You have to impart all the lust and desire your feeling into one steamy glance. If you mean it, she'll notice and it will driver her wild.
#9 Sneaky Way To Turn on Your FBuddy – Privately in Public
Lure your sex buddy into a dark part of the restaurant or bar. Maybe your tailgating or checking out a concert. Steer her to an unpopulated area and kiss her deeply and passionately. She will immediately respond in a breathless manner. You could easily take it further at this point but should you? Making her wait until your all alone will give her plenty of time to stir her own passions.
#8 Sneaky Way To Turn on Your FBuddy – Be a Secret Admirer
She knows you want to keep things between you two on the down-low. She doesn't want anything steady but you're always the one she calls in the dead of the night. What better way to add a little spice and a laugh than to send her anonymous gift to warn her of the passion she will face later?

#7 Sneaky Way To Turn on Your FBuddy – The Old Napkin Trick
This old trick never fails to garner a smile and raise an eyebrow. While you and the crew are sitting around the table checking out the latest ball game, snatch a napkin off the waitress's tray and write your sex buddy a dirty note. Slide it into her lap when no one is looking. She will be chomping at the bit to get you alone.
#6 Sneaky Way To Turn on Your FBuddy – Secret Texts
Along the same lines as the napkin trick is the secret text version. It is even more sexy fun because you don't have to worry about anyone seeing. You can just silently send her a text message about what a naughty little thing she is and watch her read it in front of everyone.
#5 Sneaky Way To Turn on Your FBuddy – Waste No Time
Women love to feel like they are the most important thing in the world to us. Even if it is just a friendly relationship. The minute you get her alone, pounce on her. Cover her in kisses and whisper your desire in her ear. She won't expect it and I will make her feel uber-special without a messy commitment.
#4 Sneaky Way To Turn on Your FBuddy – Footsie Still Woks
Playing footsie under the table might seem like an outdated way to flirt but it still works. The old saying "if it isn't broke, don't fix it" fits perfectly here. A simple gesture like rubbing her foot under the table with a sexy side look in for good measure will get any sex buddy turned on. It is the secretive feeling that gets the anticipation flowing and sets the groundwork for fun later.
#3 Sneaky Way To Turn on Your FBuddy – Attention
One thing that always works is paying attention to her. Not like a doe-eyed college kid. What you'll need is to remember the things she likes in bed and what makes her purr. Just the fact that you took the time to get her motor running adds to the turn-on factor.
#2 Sneaky Way To Turn on Your FBuddy – Downtime Counts
Downtime is something a lot of fuck buddies underestimate. Sure, you're in a NSA relationship but it is still a relationship. Even regular friendships need attention to plain old downtime. Watching movies, grabbing a pizza and checking out a cool band are all part of being fuck buddies. Knowing this is a turn on all by itself.
#1 Sneaky Way To Turn on Your FBuddy – Have Her Back
Just because your sleeping with her doesn't mean you can't have a real friendship. If someone threatened one of your boys, or a guy pal had some trouble, you would support him. Don't let that change because sex is involved. The fact that you have her back is an extreme turn on.
Tags: casual dating, Casual sex, Fbuddy, Groucho Marx, sex buddy